WADING IN HOPE
ThE shot THAT sparked an idea....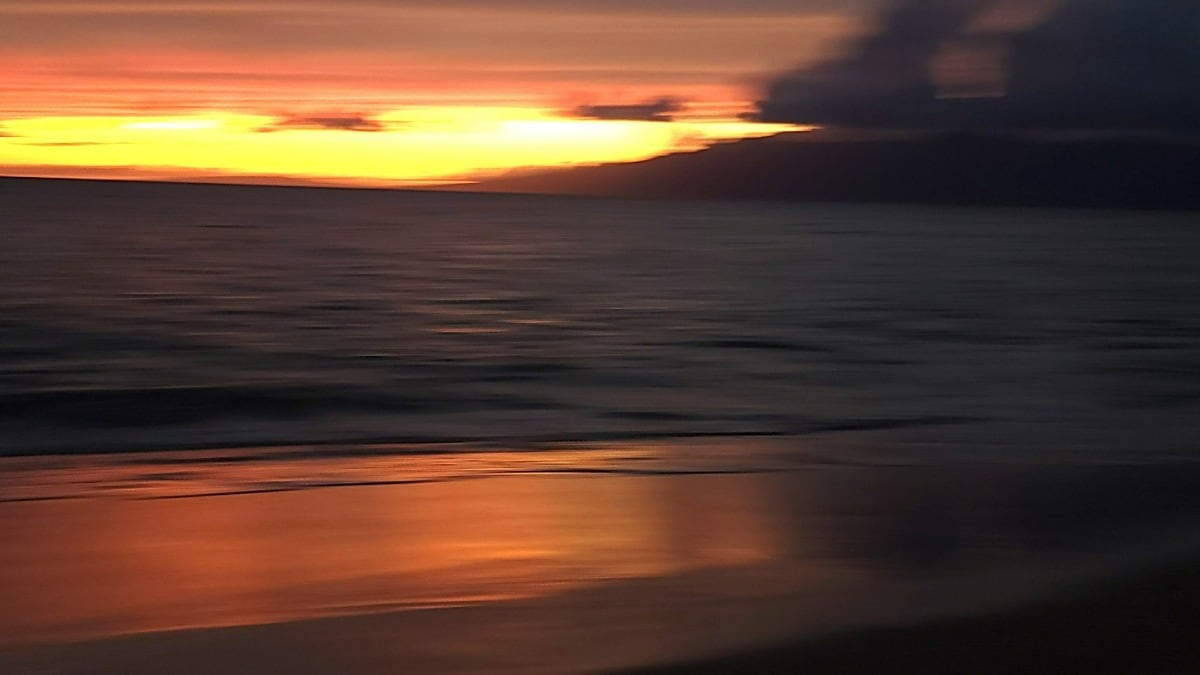 ... of adding some human elements that would personalize this image to the viewer. You may like the atmosphere here just as it is, but I felt it was unfinished.
I had been experimenting with some intentional camera movement (ICM photography) and this image just seemed to beg for some footprints crossing its golden sand and perhaps someone just disappearing under the water. The colors and lighting were gorgeous enough to spur me on to find some help to make it happen. I wouldn't have to wait very long.
I needed someone who would be willing to stay after sunset to replicate the lighting, but everyone I approached on the beach where this was taken either could not or would not stay. Half and hour before sunset a couple I had met a few days earlier happened to walk up, looking for me so they could give me a piece of art created by a friend of theirs. (More about this below.) I solicited their help and the husband graciously offered to hold his wife's slippers while she and I headed for the surf. The resulting shots and final image follow...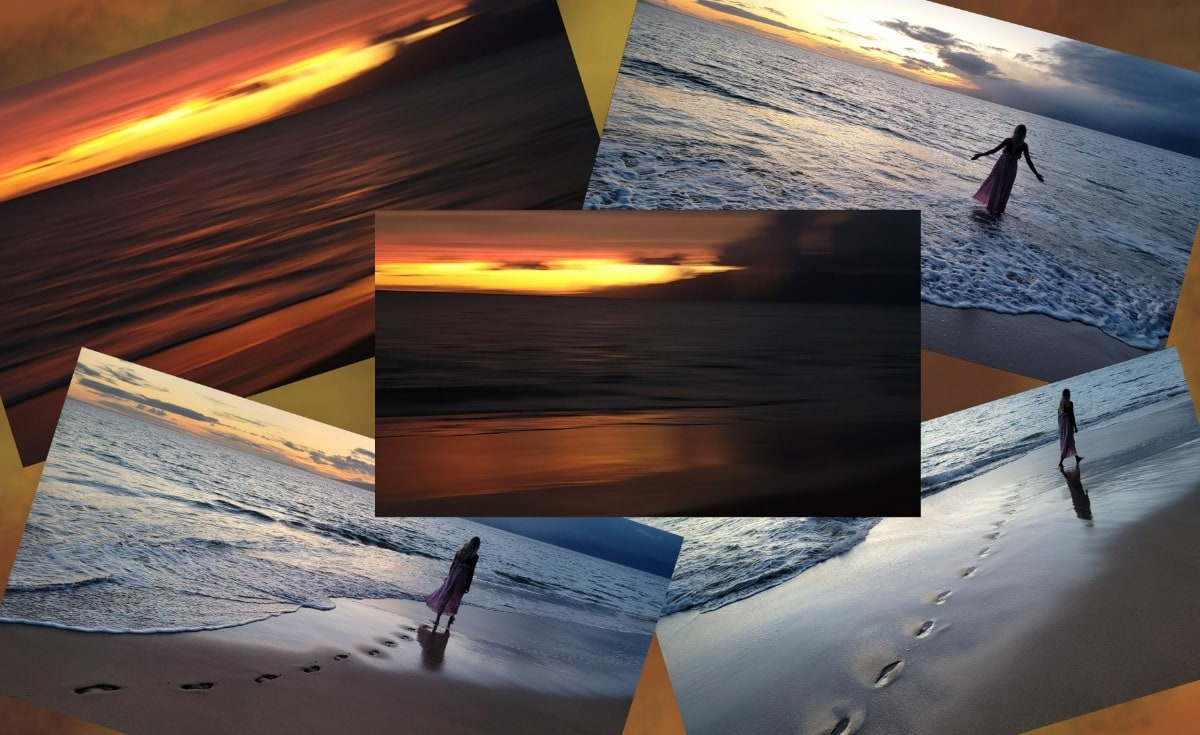 The five shots above all contributed to the final image, which included footprints in wet sand and dry sand, a different ICM shot with nicer surface highlights, and of course the model standing in the water.
Please pardon my attempt at poetry to accompany the image below...
I TOOK A STROLL TO SOOTHE MY SOUL,
A LOVELY SEA INVITED ME
TO WANDER IN, UP TO MY SHIN
IMMERSED IN HOPES OF GLORY BE.
The rest of the story
The couple who helped me were from Liverpool, England. We met on the beach earlier in the week, and I only found out after they had returned home that they had been visiting on their honeymoon! They graciously left me with a work of art from a friend who expands the reach of his artistry by creating pen and ink drawings of places his friends are visiting, and then has them leave that art piece with someone they meet in that far off land. What a cool way to share your passion and spread your influence!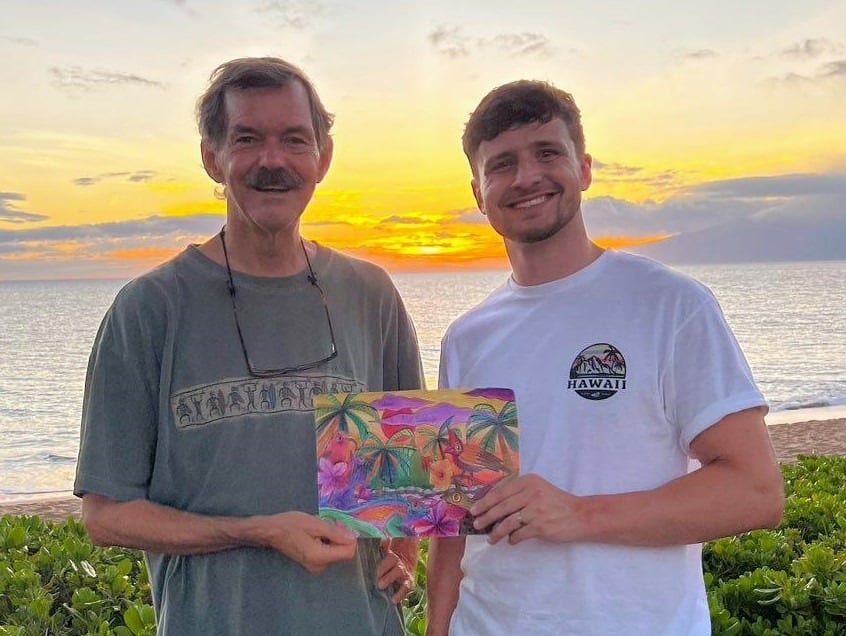 My new friend Mark from Liverpool! Too bad he's too young to have met the Fab Four when they were locals!
His gracious wife Erin made a special honeymoon memory modeling for me, and took the image as a keepsake, and left me with the art piece by their friend Alex, below.