TO THE UNKNOWN SOLDIER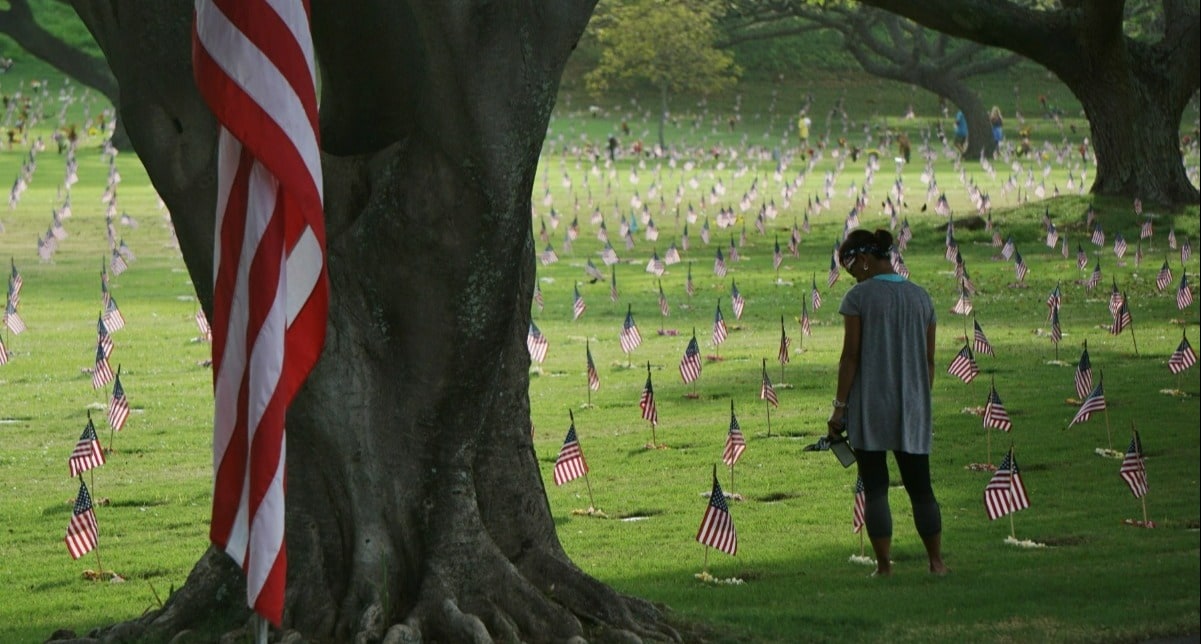 Sew a Lei for Memorial Day...
... was the tagline on a poster I saw on the City and County of Honolulu's Parks and Recreation website. A list of a dozen community centers, libraries and parks followed, where you could meet to sew as many fragrant plumeria lei as you had time for. The goal was enough lei to adorn the 38 thousand graves that honor our service members laid to rest at the National Memorial Cemetery of the Pacific at Punchbowl crater.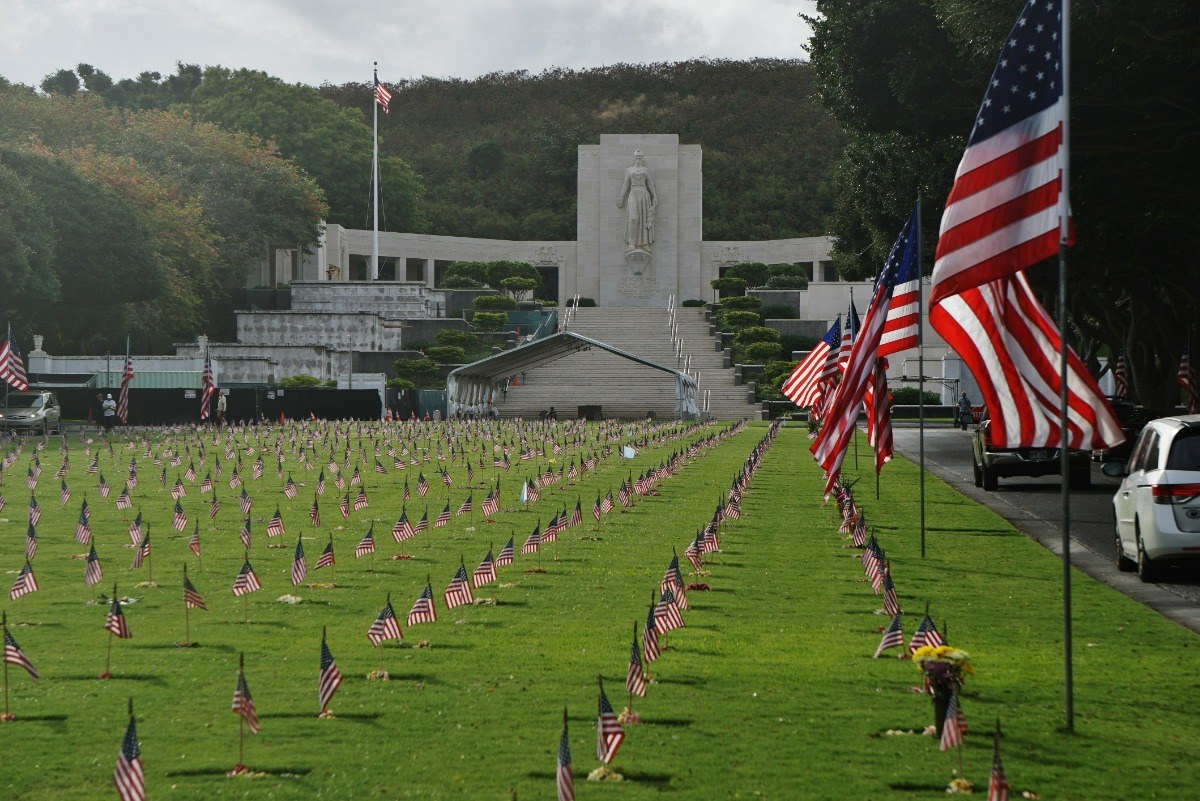 This will be the 72nd year that this tradition has been honored. Local scout programs will also be placing an American flag on each and every grave marker. This is quite a moving sight to see. When I arrived after the crowds from the official ceremony had gone, I was met by an exceptionally peaceful and sacred scene. Little flags as far as the eye could see waved with the gentle breeze that wafted a lingering scent of flowers from over 38 thousand lei reverently laid throughout the park. I felt quite humbled as I respectfully made my way around all the mementos of love and appreciation.
Walking among those soldiers buried beneath my feet, I was saddened by the many gravestones marked, "Unknown". And I thought of all those families who were left wondering what ever happened to their missing loved ones. How tragic it is to have lost a spouse or parent, a child, sibling or friend to the unspeakable horrors of combat, but to also have no reasonable hope for closure, if such is really possible, can only add to the pain of loss.
I then came upon a marker for another unknown soldier, but a single flower stem from a mourner's bouquet lay across the cold stone, partially covering the name, so that it only clearly read, "KNOWN". I could not help but weep in gratitude as I just as clearly understood that none of us are ever lost to God, and that He knows even the name of this fallen soldier.
We may not find the closure we seek during this mortal life, but I have witnessed God's intimately personal knowledge of me, and I have absolutely no doubt that one of the great rewards of experiencing my turn on earth, of an entire lifetime of forging loving relationships, of sharing my greatest and most joyous experiences with my loved ones, along with my most devastating, is that I will share a life with them again, and be able to catch up on all that's happened, and will look forward to an existence far surpassing any of the dreams we may have shared!
We will have more than closure. We will have the glories of God opened to provide every one of us a happiness that will be everlasting!
Part of the National Cemetery Administration's mission statement is expressed in the following vision: "As the model of excellence for burial and memorials for our Nation's Veterans and their families, NCA ensures that No Veteran Ever Dies."
This is a faithful saying! On this day that we commit to preserving the memory of those who devoted their final, full measure, may we also have faith in a much larger purpose for each and every life that is known and loved beyond these graves.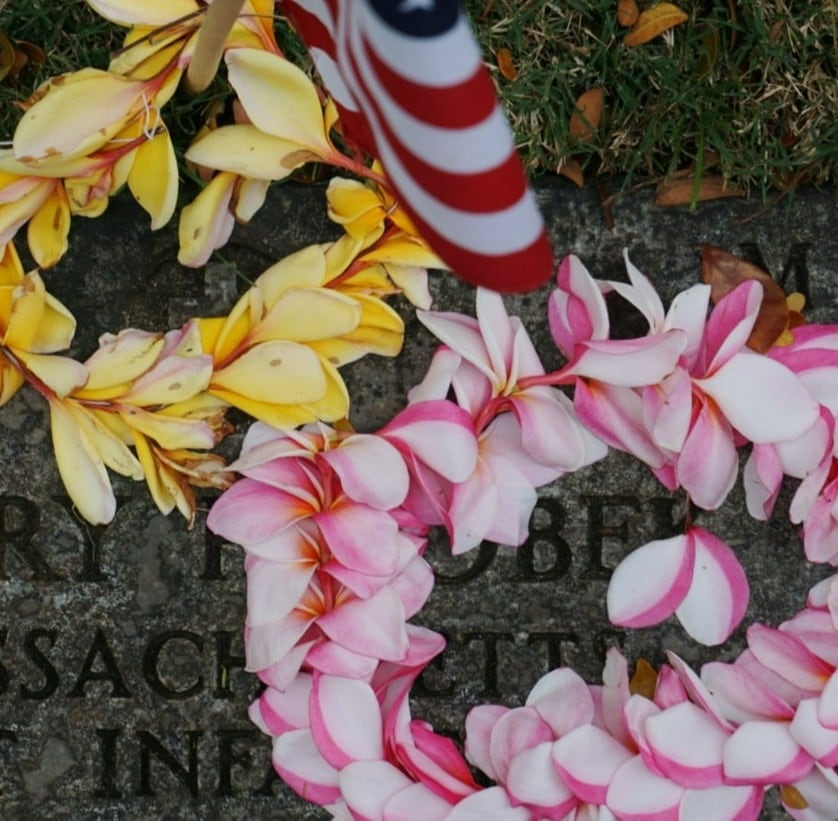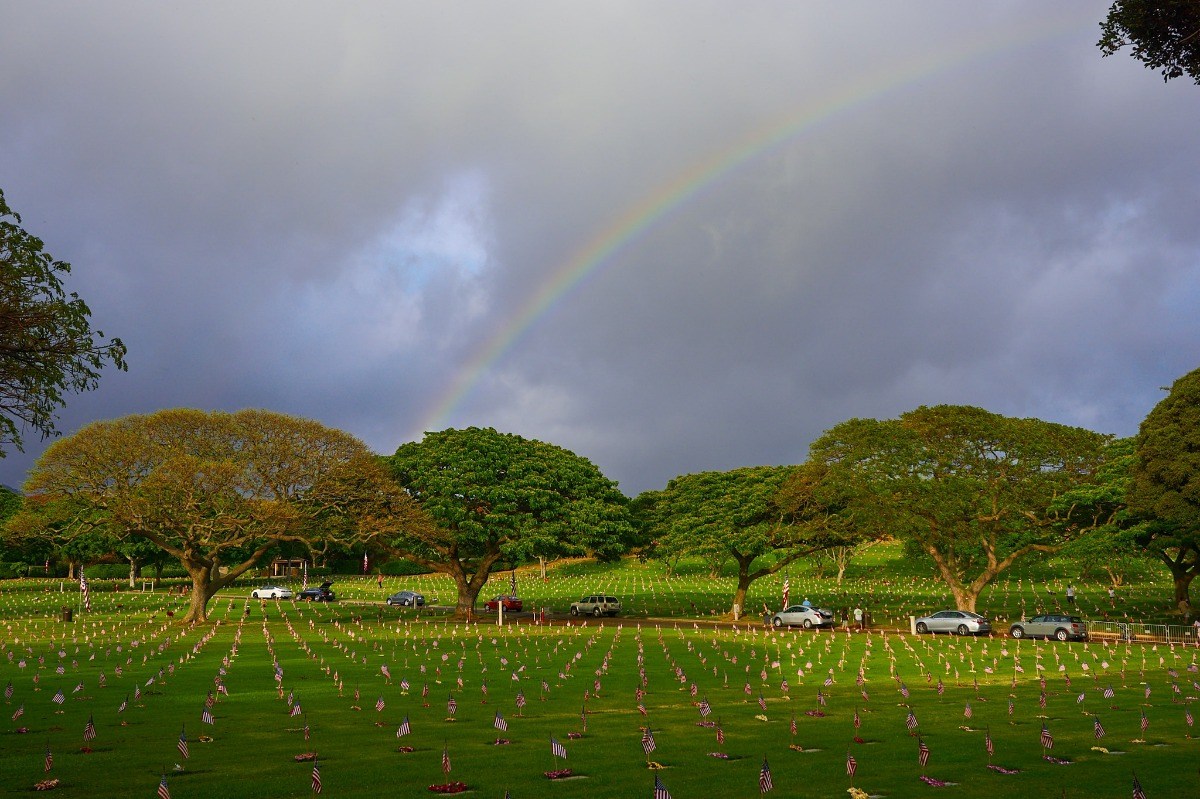 never forget
And still enjoy a happy Memorial Day!