WAS MAYBERRY FOR REAL?
On my way to get shots of Mabry Mill, a turn of the century grist mill in Virginia, I made a detour to the boyhood hometown of Andy Griffith known as Mayberry on the popular 1960's television show. It was a ten minute detour off the main route to my latest photo-adventure. As I drove towards Main Street I was surprised to see a black and white squad car, complete with whip antenna, Sheriff Star door shield, and red beacon top light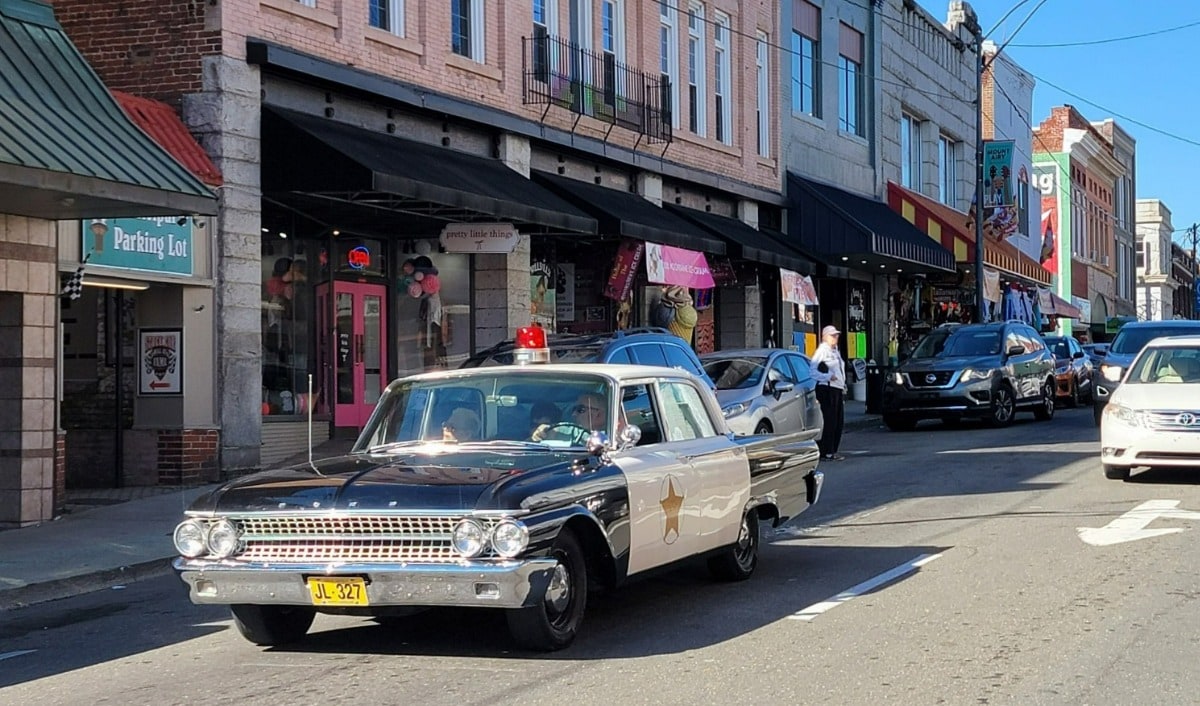 I half expected to see Sheriff Taylor and Barney Fife behind the wheel! The sight immediately brought back memories of the Andy Griffith Show where Opie Taylor, a boy my age fished and played and learned how to be a good boy. Seeing several more '65 Ford Galaxies along Main Street I figured that squad car tours must be run daily, here in the town of Mount Airy, where the real life Andy Griffeth grew up.
So, was there ever a town named Mayberry? The answer, and the story behind it came while I sat in a barber's chair where the young Andy Griffith had his last haircut while still living in his boyhood town.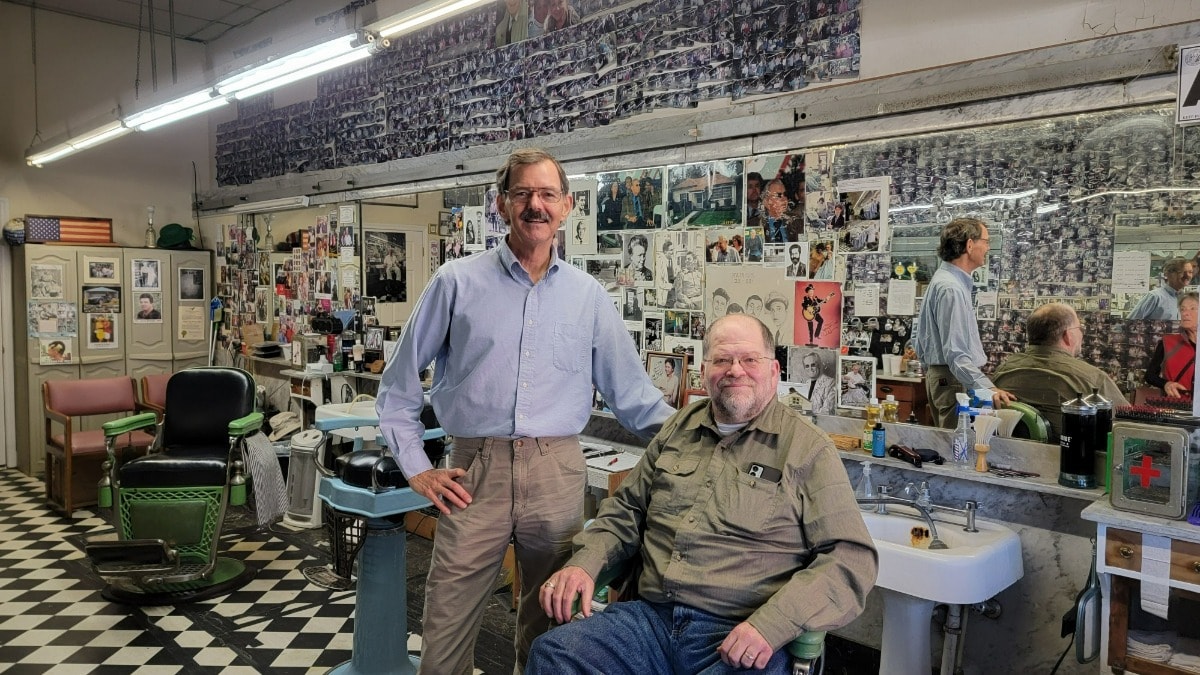 Jeff Doty, a published author of historical crime novels who cuts hair in the "original" Floyds barber shop told me how Andy would spend weekends with his grandparents who lived a ways out of town, near the old "Mayberry" mail stop. You may recall the spin-off series, "Mayberry RFD"? That stands for Rural Free Delivery. The fictional town was named after Andy's grandparent's mail stop! It was pretty cool hearing this story as I sat there in Floyd's barber shop surrounded by polaroid photos wallpapering the walls with the faces of people, both famous, and not so. Like Lou Farrigno and Oprah Winfrey, and many others whose names I can't remember. (I've never been one to follow celebrities, except for Jimmy Stewart, who doesn't have a photo there, but who I really admire. I mean, who doesn't love George Bailey! Or Opie and Andy for that matter :-)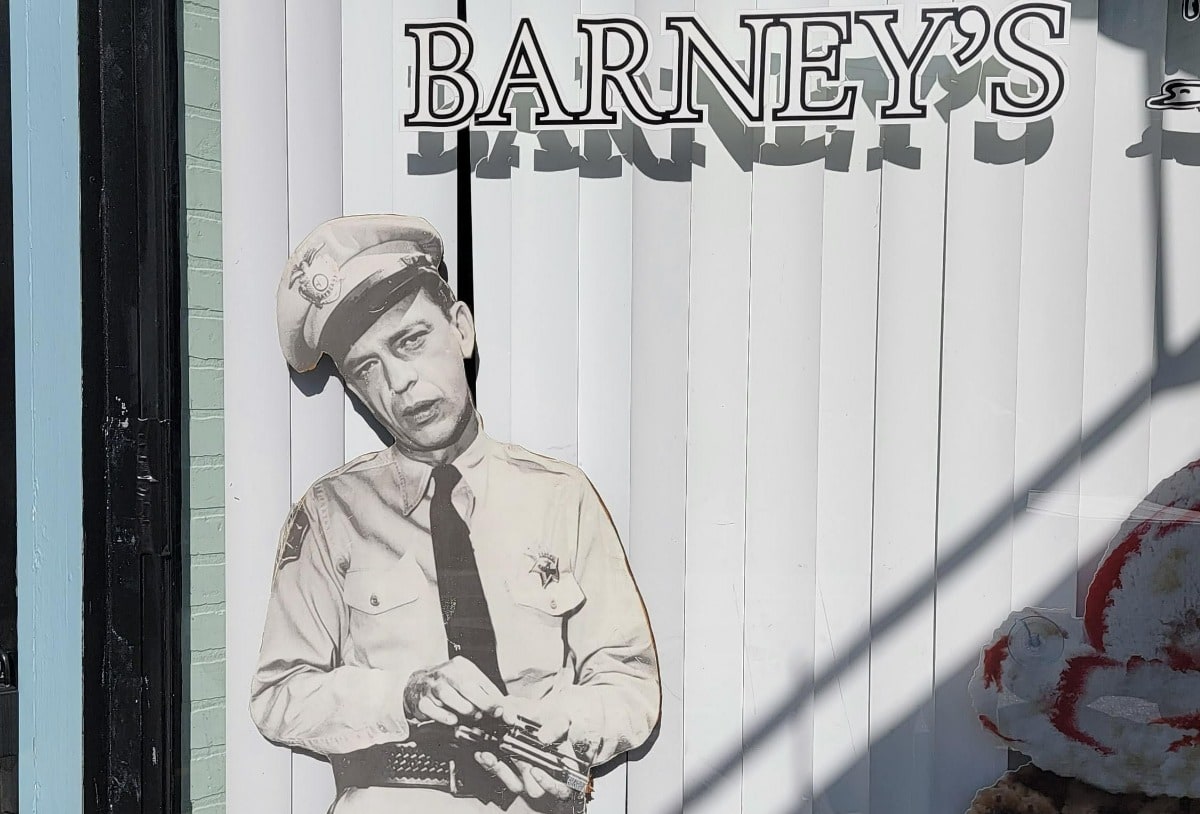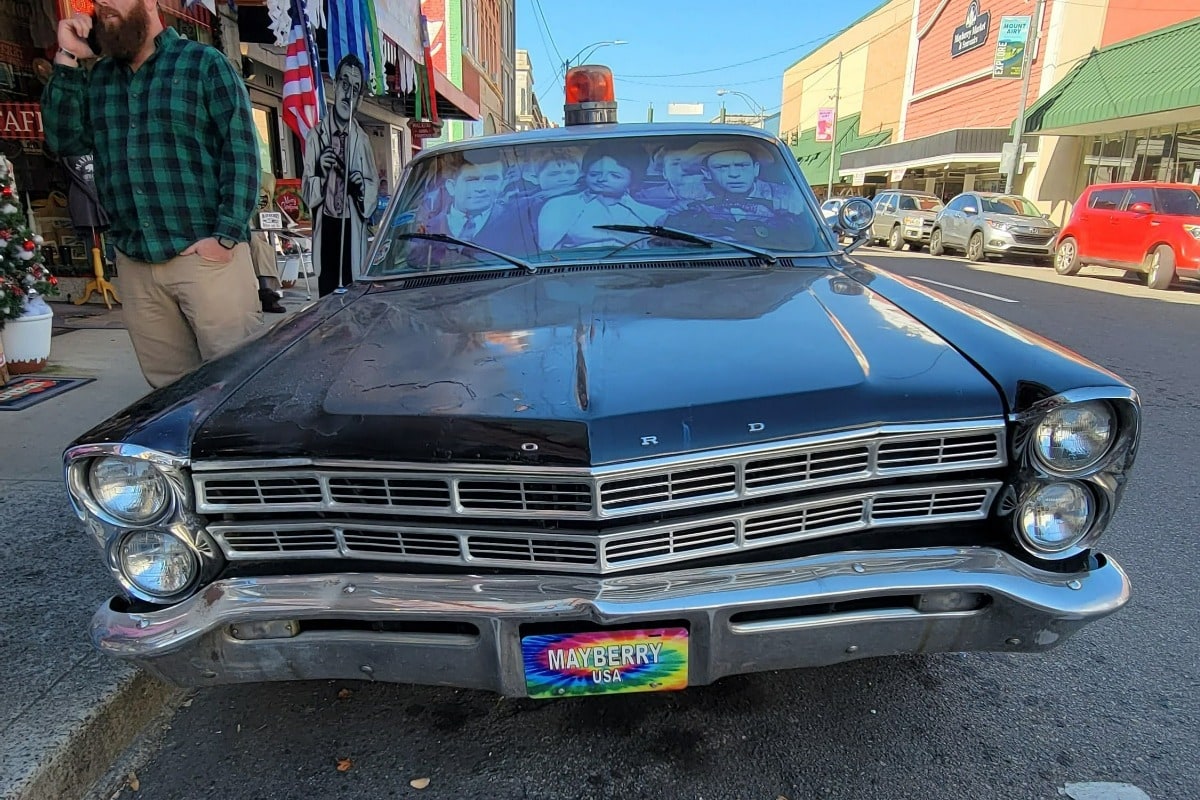 Well, my quick detour turned in to a 2 ½ hour pleasant surprise, as I walked up and down the single main street, poking my head into Opie's candy shop, a diner right out of the '60's, Barney's Burger joint and other shops playing off the theme, making for a fun stroll alongside those old memories. Had I booked a tour I'm sure I would have been taken past Andy's boyhood home. Maybe get a glimpse of Aunt Bea pulling clothespins out of her apron pockets to hang up the laundry! But the long drive out there and the extra time reminiscing left precious little daylight left to get to my photo destination.
I took a different route there, through a beautiful backroad I hadn't planned on, and arrived at the mill with about 90 minutes of sunlight left. However, the vibrant fall colors I had anticipated finding at the millpond were well past their peak )-: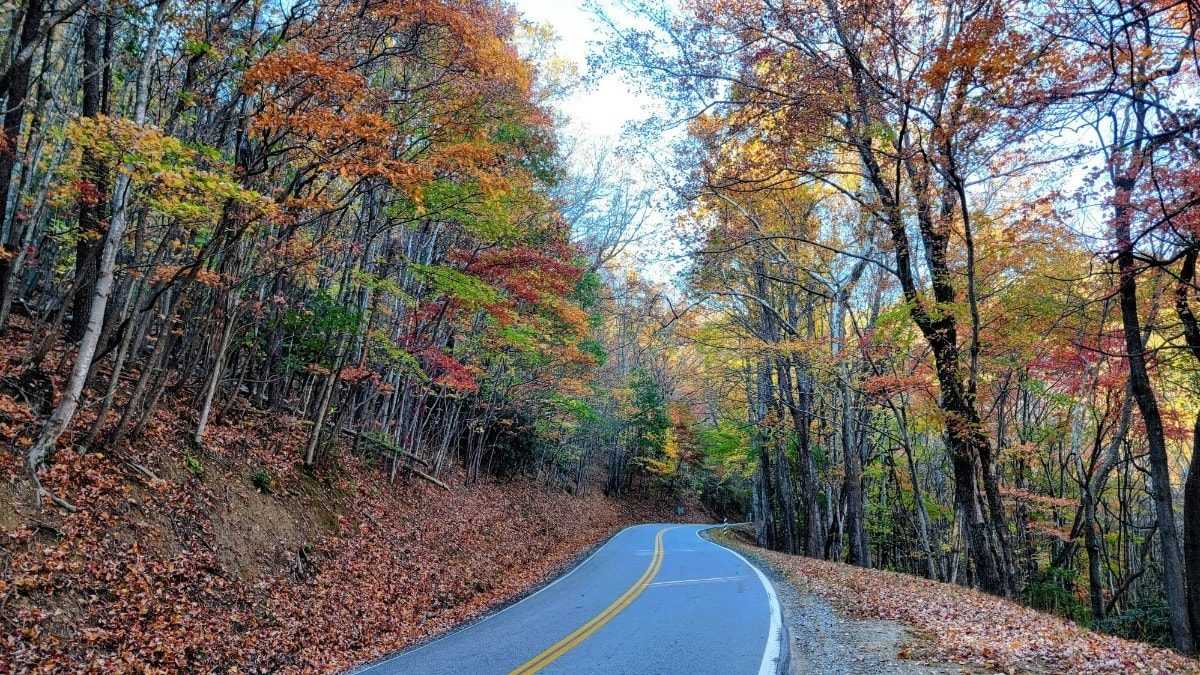 Such is the course landscape photography often takes. Once in a while I might arrive with conditions that make something that is typically scenic become uniquely stunning, but more often my shots wind up in the "almost" file. I've learned that those old rejects may be worth resurrecting as my vision for my artwork evolves (as in my website post, "Dog Paddle Hawaiian Style.") The shots I took might have been fine in times past, but I don't want to settle for "adequate" in these, my crotchety old photographer years :~\ However, I am willing to defer to the eyes of the beholder 8-o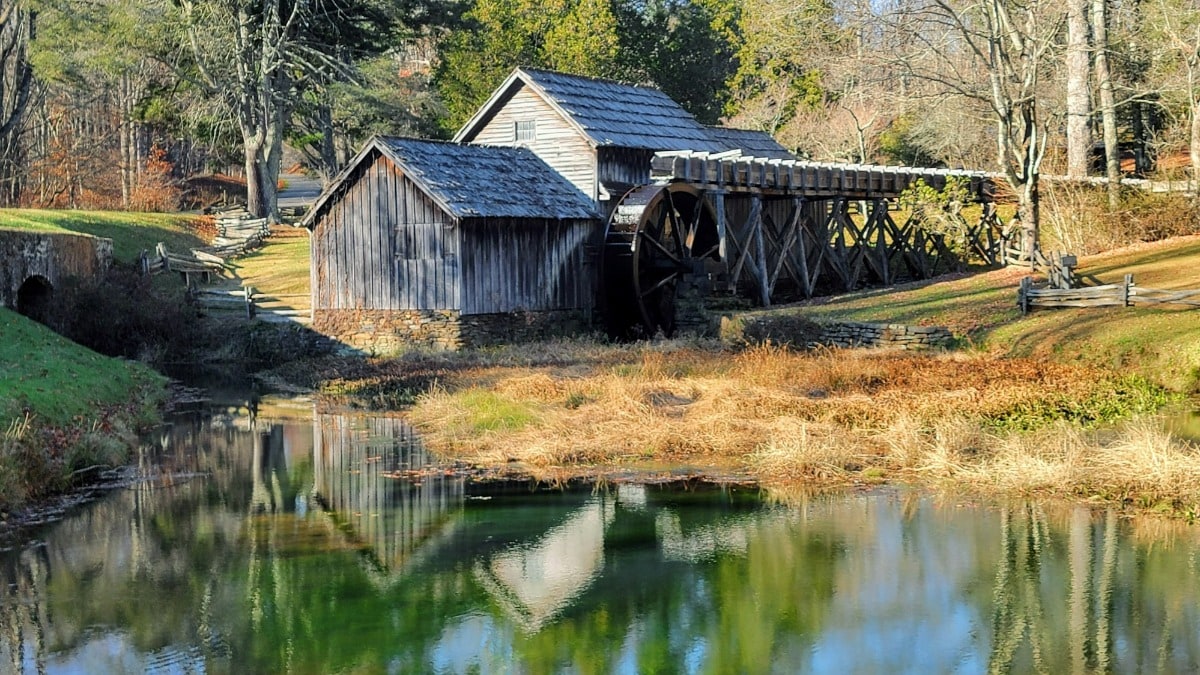 Mabry Mill