IS THERE ANYBODY OUT THERE?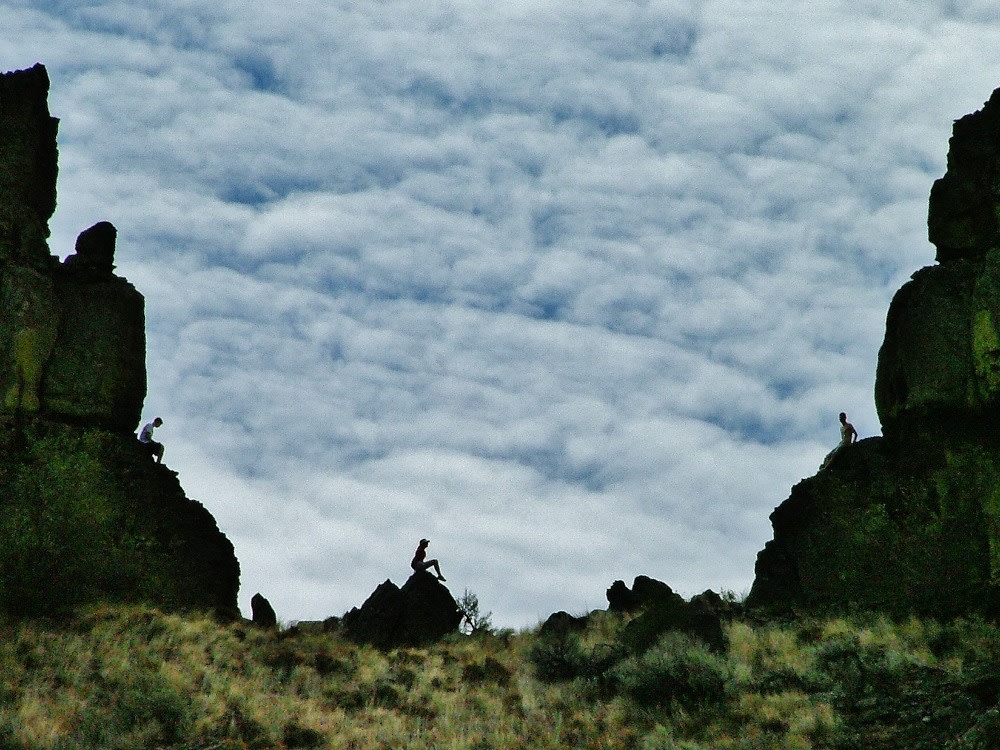 Who is God that we should believe in him? It would sound reasonable to desire first to see the evidence, then believe. Consider for a moment the universal language of art. We accept the inescapable fact that all art created by an artist is an outward expression of the inner artist. How could someone create a painting or sculpture or perform a song or dance without it being a witness to the imagination and effort and will of the artist himself or herself? Such performances reveal much about the person. How do you think God should reveal himself to you? Well, let's picture the famous painter Vincent vanGogh observing a simple chair. What do you see? Probably nothing profound. It is so ordinary. Vincent van Gogh observed a chair, saw something more than just a chair, painted that chair and the world now sees into the heart and mind of the man. What does that say about the artist? Hear what VincentvanGogh.org website says about that painting. "His simple chair sits empty, symbolic of its absent owner…. It is an extraordinary instance of propelling a most familiar object beyond the realm of still life so that it comes to represent the artist himself." Such is the legacy of true art and all forms of great creation. Our creations are but a representation of ourselves.
When you observe the natural creation of our world what do you see? I see evidence of God all around me! What greater representation of a God who is endless than our universe full of worlds without end? What greater witness of an all powerful and all knowing creator than this mortal sphere which supplies for mankind's ever increasing technological advancements and increasing stores of knowledge? What greater proof of a Father in Heaven who loves his children than the feelings of a parent at the birth, or the death of their own child. If you can consider the idea of God, then naturally that source of our creation would have desires for us, would want to provide for us and has power to do so. Does not evidence of the created attest to the existence of a creator?.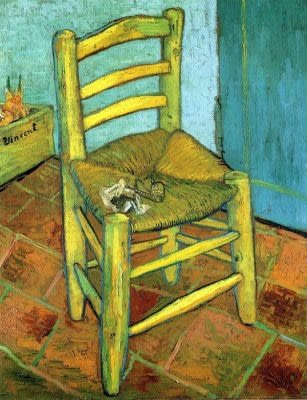 VincentvanGogh.org
"Ok," you say, "I get the point, but when I look at that painting of a chair, I don't see Van Gogh." Ok then...can we instead rely on scientific processes for evidence to prove God exists? Let's see. Science seeks to measure and explain our physically observable universe. If God exists then he does so outside of the physically observable universe as we know it. He dwells in realms that science has yet to discover. We speak of God as dwelling on spiritual planes. However understanding of spiritual matters requires experience in spiritual realms. Spencer W. Kimball, former president of the Church of Jesus Christ of Latter Day Saints explained, "We would not claim any expertise in brain surgery without the required years of study and practical experience to obtain such specialized knowledge. Why then do we think we have any expertise in understanding the subtle working of the spirit in matters of approaching God without exerting the faith, the prayers, and the necessary service dedicated to becoming a disciple of God?"
ALL THINGS DENOTE THERE IS A GOD; YEA, EVEN THE EARTH, AND ALL THINGS THAT ARE UPON THE FACE OF IT
Consider the process that reveals spiritual matters. The scientific method for obtaining proof is to first experiment on your hypothesis before forming a conclusion. Thus we try and prove. And so God, speaking in terms we can understand has challenged us to, "Prove (him) now herewith," but also declares that, "Ye receive no witness until after the trial of your faith." One of the great Biblical hypotheses concerning a knowledge of God is found in the New Testament, in James 1:5-7 (see this link for full context.) The conditions for the experiment to know God are outlined there. Sincere science must accept real evidence. Energies that move the heart and mind are real, so every feeling or thought arising from the experiment deserves thorough investigation. "Behold, I will tell you in your heart and in your mind, by the Holy Ghost…this is the spirit of revelation" (Doctrine and Covenants 8:2-3).

If you succeed you will find that the resulting personal revelation is the most compelling witness for the existence of God. I know this because God has revealed himself to me. This is not theory. I have personal experience. Understandably revelation is rarely appreciated by those who have never tasted it's sweet influence. I have been directed in very precise moments of need by no other possible means than the intervention of an all knowing God. I have been given words to predict what would befall in matters I had no knowledge of, and I have received the confirming witness of the spirit, wholly separate from my own being, respecting personal concerns that no other mortal would know about. In these and many other instances God has proven to me that he is aware of me, that he is aware of my needs. I have knowledge, born of personal experience, that someone with only a theory about God could never adequately understand.
This may be proof to no one else but me that God exists, but I only add to the multitude of witnesses who also know from personal experience that he does. That revelation is up to each of us to pursue with complete integrity of purpose. I'm no more respected than anyone else in God's sight. He can do the same for any one who sincerely seeks him… and what if it is true? Wouldn't that be worth every effort to find out? Again, what will be your conclusion? Go ahead, try the experiment…. (James 1:5-7)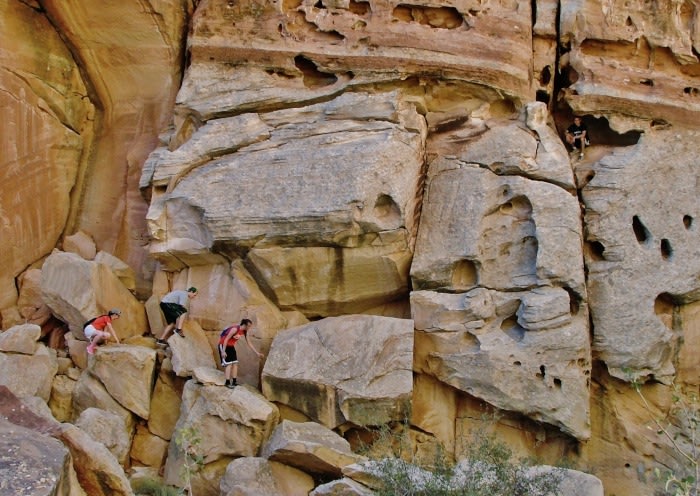 "YOU CANNOT TRAVEL WITHIN AND STAND STILL WITHOUT"
- James Allen