DOG PADDLE HAWAIIAN STYLE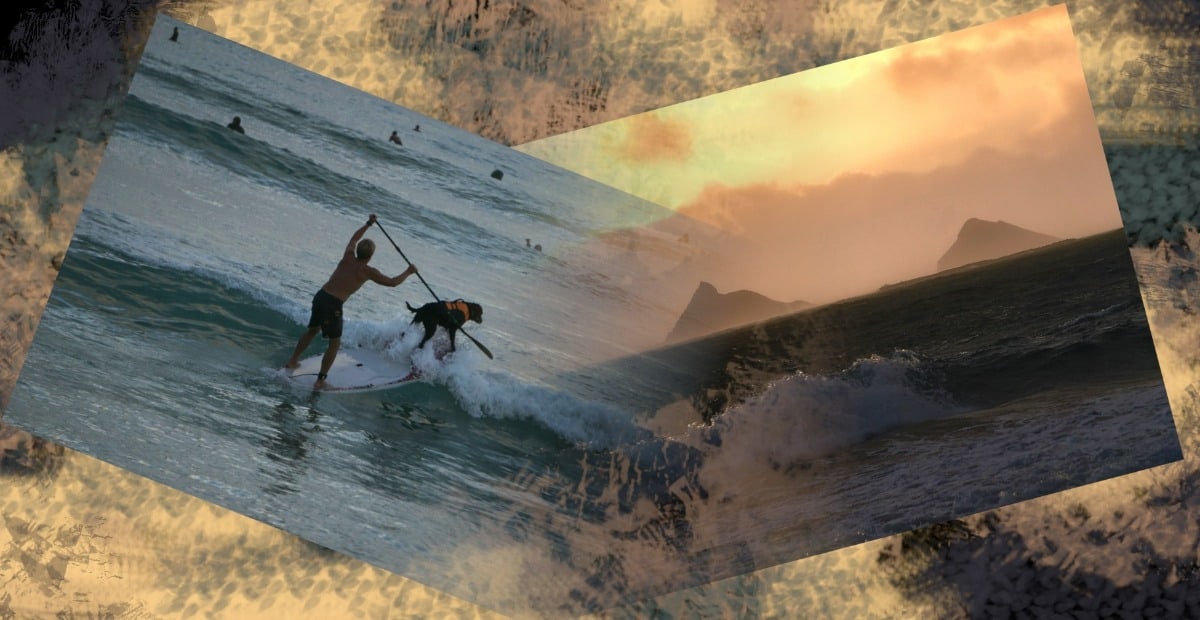 Concocting images
The north end of Kailua bay where I spent my formative years was never known for good surf. But since the days I learned to surf the shorebreak there, the tides have shifted the sand further out from the shoreline creating a shallower "reef" offshore for waves to form. Only about waist high and mushy, but surfable.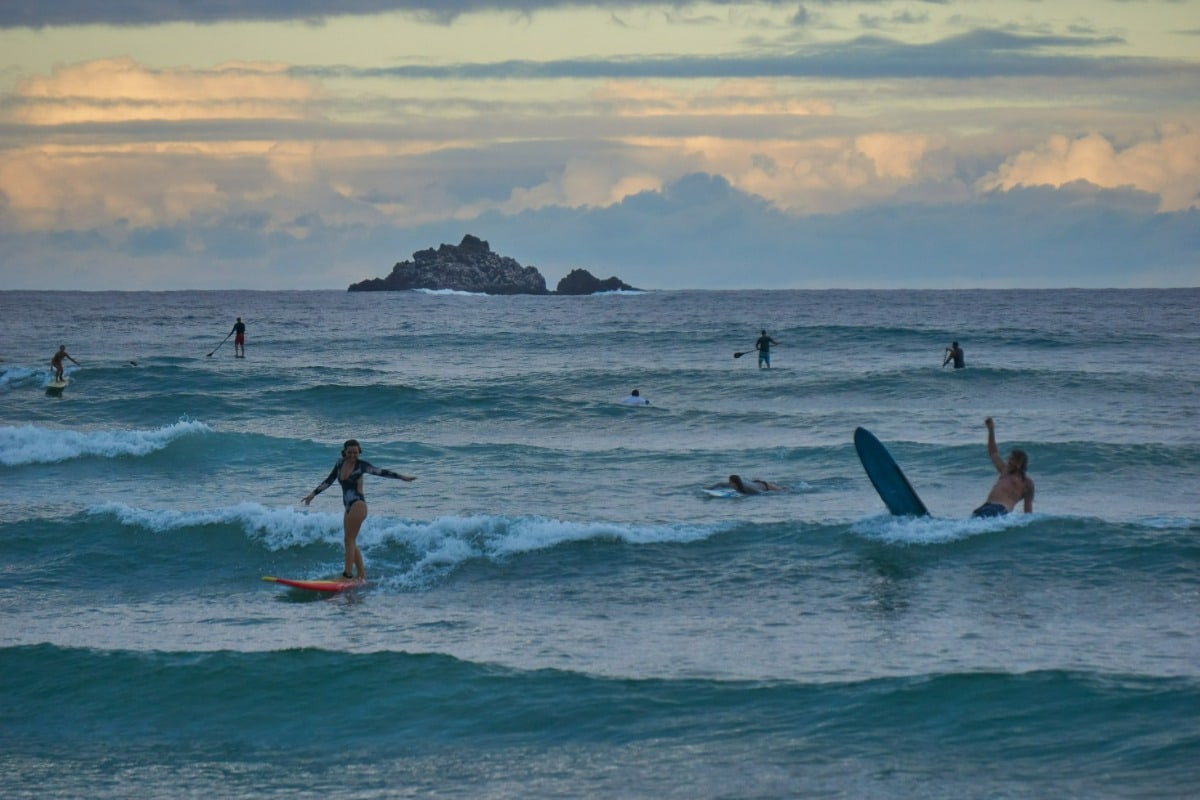 So one day when a consistent swell had formed and the trade winds were light, I ventured out to the beach to find everybody and their dog out there surfing, literally! I counted about 80 surfers, and one dog, all of which was very unusual.
This stand up paddler and his best friend were quite skilled in tandem teamwork with not one wipe-out as that dog loyally stayed on point, hanging ten at the nose. The lighting was really flat, but I took some shots because it was novel, however nothing exciting or worth keeping, or so I thought at the time.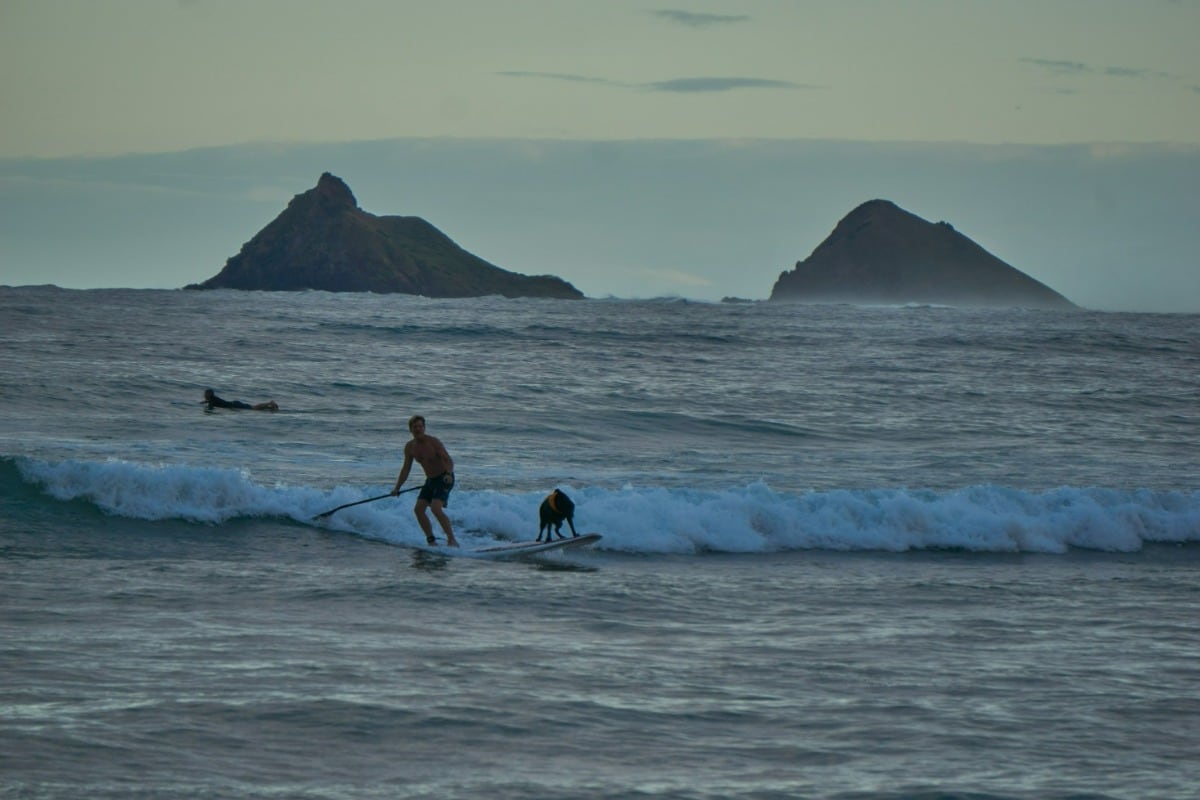 Quite a while after this I was reviewing an image of the Mokes (those two islands above) shot at sunrise that had a really nice atmosphere about it. The light was exquisite but it seemed to lack any compelling focal point. The light on the backlit wave breaking in the foreground set the stage for a dramatic image that seemed to be, by itself, unfinished.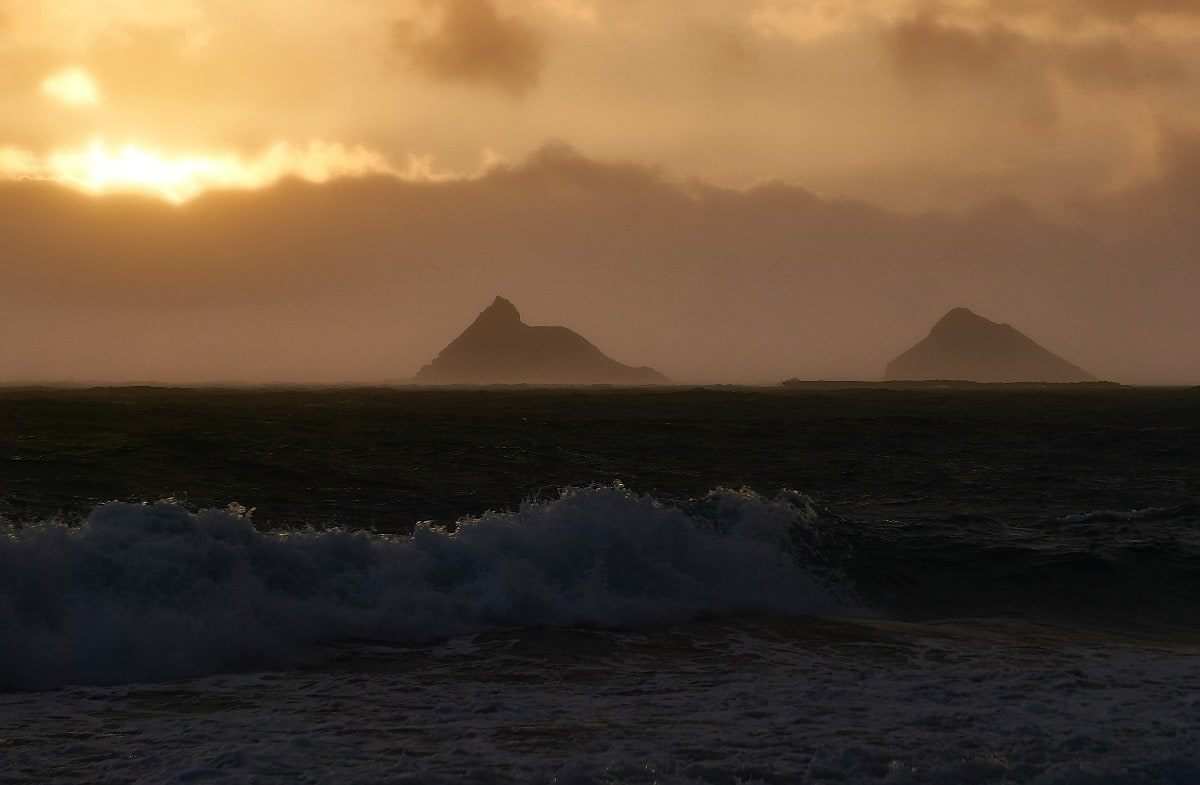 If only I had something suitable for the foreground...like...like a SUP and his dog punching through a wave in the same spot! Yes, I recalled that shot taken months earlier from that same beach! But where would I find it? I am really bad at organizing my images, and this was one that I thought I had no use for.
Well, after a long search I found it! But it was as drab as I remembered it. Not a hint of dramatic backlighting, but since the subjects stood out in a sort of silhouette from the glossy water, I felt that was something I could work with.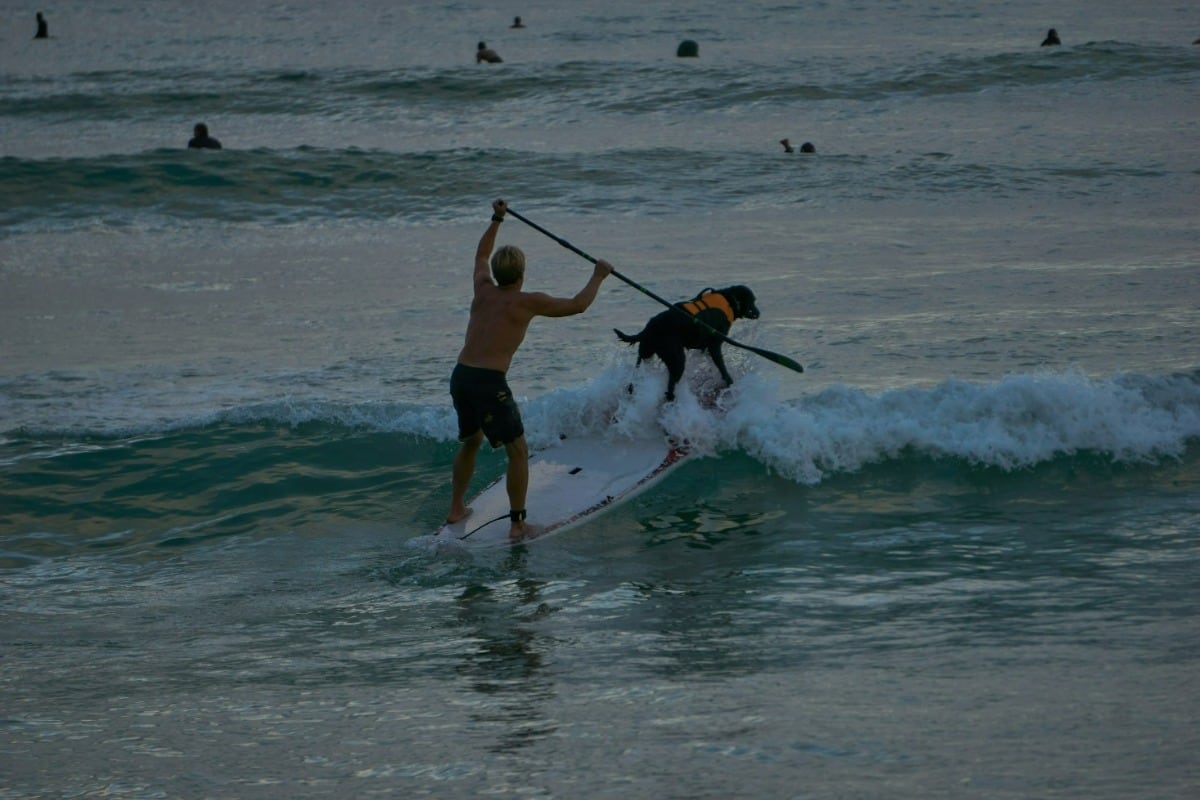 I had learned a few tricks since my Microsoft Paint retouching days (see blog post Multnomah Falls) so I dove right in, figuratively, and as usual was soon in over my head, made plenty of mistakes and spent the wee hours of the night watching You Tube videos to refresh myself on the details of certain techniques. The result you see below only came after many attempts at refining what I was teaching myself to do.
The idea of creating with multiple images, or other forms of artistry to achieve a desired result is interesting me more and more. This suits my personality. I love to cook by combining things I can find sitting in my fridge or pantry in ways I've yet to try, and so concocting images from unique elements in order to depict a vision I have is a fair direction to pursue... I think.
These sort of visuals delight me, but my hope is to convey a sense of the hand of God in this amazing creation we all call home. The energy in the ocean, the light about to overpower those clouds, or the still firmness of the islands against all these dynamics might just awaken our sense of awe. Or it could be the simple observation of the dog so focused on what's right in front of it, seemingly oblivious to its beautiful surroundings, that reminds us to look beyond ourselves, perhaps even recognizing that it's not us, but the Master who is truly in control of our boards! These designs, made possible by our creator, are meant to bless us, for I believe it pleases Him. I hope to further that revelation in you.